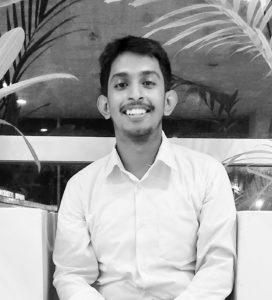 Yasith Samaradivakara
Intern
Yasith is currently working as a Research Intern at the Augmented Human Lab at National University of Singapore. He is also an undergraduate of the University of Colombo School of Computing. He has a strong passion towards research in Machine Learning, Human Computer Interactions, Emotional Artificial Intelligence and Speech Recognition.
He also has a decent experience in the Software Development Industry. Yasith has a passion for innovation that leads to improving living standards of humans. He also engages in community work and shares his knowledge and experience with others.
Whenever he gets a free time he just grabs a cricket bat and play cricket with his friends.